TC ELECTRONIC AND YAMAHA ANNOUNCE A SPECIAL ONE OFF NATHAN EAST CLINIC
This website is supported through the Amazon Associate program as well as other affiliate ads. I earn a small commission from qualifying purchases made through links on the site.
Nathan East – "A night with Nate!"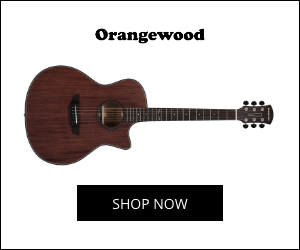 TC ELECTRONIC AND YAMAHA ANNOUNCE A SPECIAL ONE OFF NATHAN EAST CLINIC
TC Electronic and Yamaha are pleased to announce a unique and high profile clinic collaboration. Nathan East will represent both companies in a select, "evening with" style workshop in association with Andertons Music in Guildford, UK on the 19th May 2015.
Nathan is currently over in the UK playing with global music icon Eric Clapton at the Royal Albert Hall in seven shows to celebrate Eric's 70th birthday. Commenting on the clinic Bruce Davidson International Partner Marketing Manager for TC Group said, "We are very lucky to have Nathan here to do this. When we did a mini European dealer clinic tour last year it proved so incredibly popular and insightful to the many that attended, so as Nathan is briefly here in the UK it proved itself to be an opportunity not to be missed. We know that many of his UK bass fans that were not able to see him last year, will be happy we could arrange a clinic, even at such short notice".
Nathan East is a founding member of the chart-topping and world-renowned jazz quartet Fourplay. He is also a Grammy nominated bassist, songwriter and recording artist in the fields of jazz, rhythm and blues, rock and pop music.
Most recently, Nathan's playing was featured on Daft Punk's worldwide hit "Get Lucky" performing this at the 2014 Grammys, along with Stevie Wonder, Nile Rodgers, Omar Hakim, Paul Jackson Jr. and Pharrell Williams. Significantly, Nathan also released his highly acclaimed and Grammy nominated debut solo album last year.
Check the list of legendary artists who collaborated with Nathan on this album: Eric Clapton, Stevie Wonder, Michael McDonald, Sara Bareilles, Bob James, Chuck Loeb and more. "Nathan East" debuted at No. 1 on the Billboard Contemporary Jazz chart and went to No. 1 on both the iTunes and Amazon Jazz album charts.
For more than 40 years, Nathan has been delivering hit songs with celebrated artists such as Beyoncé, Eric Clapton, George Harrison, Michael Jackson, Phil Collins, Whitney Houston, B.B. King, Elton John, Aretha Franklin, Joe Satriani, Anita Baker, Usher, Ray Charles, Toto and Stevie Wonder to name but a few.
In association with Yamaha and TC Electronic, join Nathan East with Andertons Music for a special evening of insight, discussion and live performance.
In addition to playing and undertaking a Q&A session during the evening, Nathan will talk about and
demonstrate the TC Electronic bass amps, loopers and fx pedals he uses. East's professional relationship with Yamaha spans more than 30 years and again he will be happy to talk about the basses he has used and helped create over the decades. Doors open at 19:30 and spaces will be very limited, so we recommend booking your attendance with Andertons as soon as possible.
www.tcelectronic.com/a-night-with-nate
http://uk.yamaha.com/en/news_events/artists/anightwithnathaneastandandertons/
Event is as follows (timing is local and when doors open)
TUESDAY 19th May- 7:30PM – 9:00PM
Andertons Music – Phone: + 44 (0) 1483 456 777
The Raddison Blu, Guildford, 3 Alexandra Terrace, Guildford, Surrey GU1 3DA
Amazon and the Amazon logo are trademarks of Amazon.com, Inc, or its affiliates.
Please follow and like us:
You may also like...