TRAKTOR KONTROL S4 now available in stores worldwide!
This website is supported through the Amazon Associate program as well as other affiliate ads. I earn a small commission from qualifying purchases made through links on the site.
Native Instruments today announced that TRAKTOR KONTROL S4 is now available in stores worldwide.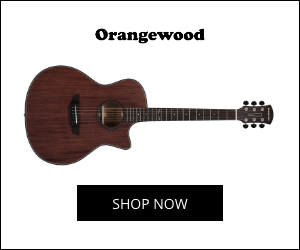 TRAKTOR KONTROL S4 is an innovative DJ system with state-of-the-art performance capabilities and immediate tactile control, representing a new level of software and hardware integration that makes DJing more versatile, more intuitive, and more fun. The full-featured controller combines a four-channel mixer section with ergonomically laid-out high-quality control elements and an integrated audio interface, while the included TRAKTOR PRO S4 software offers the full feature set of TRAKTOR PRO, further expanded through powerful new performance functions and an optimized user interface. Based on ten years of digital DJing expertise, TRAKTOR KONTROL S4 gives DJs of all genres unparalleled creative possibilities with supreme work flow and ease-of-use.
TRAKTOR KONTROL S4 is available for a suggested price of $999 / 899 EUR from authorized dealers and in the NI Online Shop. A flight case is available as an optional accessory for $189 / 169 EUR.
The introduction of TRAKTOR KONTROL S4 is accompanied by two performance videos with advanced DJ routines from controllerism pioneer Ean Golden, complemented with an explanatory tutorial.
The videos are availabe on YouTube under these links:
http://www.youtube.com/watch?v=F4DUUDw3mww
http://www.youtube.com/watch?v=AWpnO_B0dvY
http://www.youtube.com/watch?v=mb-_ocZxLlo
Additional information on TRAKTOR KONTROL S4 is available at
www.native-instruments.com/traktorkontrols4
Amazon and the Amazon logo are trademarks of Amazon.com, Inc, or its affiliates.
Please follow and like us:
You may also like...