Vienna Symphonic Library Release Sampled Yamaha CFX Concert Grand
This website is supported through the Amazon Associate program as well as other affiliate ads. I earn a small commission from qualifying purchases made through links on the site.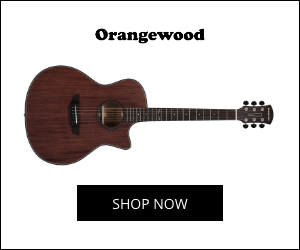 For the first time, this beautiful Yamaha CFX concert grand was captured with multiple high-end microphone arrays at our refurbished recording facility Synchron Stage Vienna, which is characterized by its particularly warm, pristine and natural ambience. With up to 4,200 samples per key, this new Synchron Series instrument offers 100% timbral authenticity, liveliness and a hyper-realistic playing feel.
What's more, the instrument comes with an all-new, high-performance Synchron Pianos playback software, incorporating our proprietary "Advanced Release Sample Technology" that automatically matches up to 300 individual and finely grained release samples per key to your played notes. The new player's mixing window lets you easily create your own sound and ambience, but you can also call-up pre-configured and expertly-made presets (Concert, Intimate, Player, Pop, Ambience, Mighty).
The Yamaha CFX is a beautiful hand-crafted, full size 275 cm (9') concert grand that represents the pinnacle of the manufacturer's tradition of piano crafting. We captured this beauty in the marvellous enviroment of Stage A of our newly refurbished scoring stage, Synchron Stage Vienna. Our very own instrument is equipped with Yamaha's award-winning performance reproducing system "Disklavier ENSPIRE PRO" that guaranteed utmost precision, resolution and consistency during the entire recording process.
The Yamaha CFX grand offers a wide palette of expressive tonal colors, eliciting dramatic intensity and the most subtle nuances. Its distinctive sound can be characterized as precise, bright, clear, powerful and assertive, lending itself to any genre of classical, romantic or contemporary piano music and from solo pieces to chamber and concert works. What's more, Yamaha CFX grand pianos are particularly at home with pop and jazz genres.
The virtual representation of this instrument incorporates our team's unbridled passion for the most natural sound paired with the best player experience.
Introductory Offer
If you purchase Yamaha CFX through May 31, 2018 you'll benefit from special Introductory Prices:
| | List Price | Introductory Price | Savings |
| --- | --- | --- | --- |
| Yamaha CFX Standard Library | € 255 | € 185 | € 70 |
| Yamaha CFX Full Library | € 490 | € 350 | € 140 |
Please find more information on our new Yamaha CFX here.
Amazon and the Amazon logo are trademarks of Amazon.com, Inc, or its affiliates.
Please follow and like us:
You may also like...