Yamaha Adds Two New Third Generation MG Mixers To Their Desktop Range
This website is supported through the Amazon Associate program as well as other affiliate ads. I earn a small commission from qualifying purchases made through links on the site.
Yamaha have announced the addition of the MG10XUF and MG12XUK mixing consoles to their popular MG Series line-up.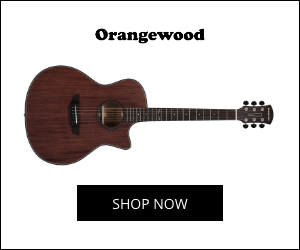 There are of course a lot of mixing console options out there and most do an excellent job but I think it's safe to say you will find more Yamaha MG mixers at events and venues than any other brand. The reasons for that are simple. The MG mixer line provides the right balance of functionality, reliability and cost, all things which us musicians are always looking for but rarely find in one package.
The new additions to the MG line up are just that, additions. They provide more choice. The main differences between the two apart from the number of channels of course is that the MG10XUF sports linear faders whereas the MG12XUK employs rotary controls. So even though theMG12XUK has the extra channels it is the more compact of the two and probably the one I would go for myself were I in the market for a desktop mixer.
As far as I can tell, all other features are the same as the current 3rd generation MG series XU models, which of course is no bad thing as they were already some of the best mixers on the market. I won't list all the features here as you can get the info from the link to the Yamaha website below.
For more info on the full MG range visit uk.yamaha.com
For more discussion on the new Yamaha MG Mixer range and host of other topics visit our friendly forum.
Amazon and the Amazon logo are trademarks of Amazon.com, Inc, or its affiliates.
Please follow and like us:
You may also like...