YAMAHA AND STEINBERG COMBINE AT A2D IN MUSIC PRODUCTION 'TOUR DE FORCE'
This website is supported through the Amazon Associate program as well as other affiliate ads. I earn a small commission from qualifying purchases made through links on the site.
Yamaha and Steinberg, a unique creative combination, look set to take centre stage at the forthcoming A2D show at the Exeter Phoenix on Saturday 22nd March.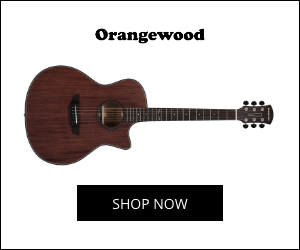 The Yamaha and Steinberg 'Producer Zone' at A2D is an absolute must for anyone with an interest in making music using the latest technology. International product specialist and internet sensation Bert Smorenburg will be showcasing the very latest gear in his uniquely entertaining and informative style. He'll be joined by Steinberg technical guru- Andrew Schravemade who'll be conducting masterclasses and guiding guests through the process of getting top results from the software with the minimum of technical 'clutter'.
You'll also find out how to get the most professional sonic and creative results from Yamaha's award-winning MOXF and MX synthesisers. These amazing instruments will be complemented by Yamaha's latest CP STAGE range, which, thanks to a unique combination of professional sounds and technical functionality, is the stage piano of choice for many of the world's most demanding pianists and keyboard players.
If you want the best sound, you need the best speakers and processing. With this in mind, Yamaha will also be bringing along their acclaimed MG mixers, the legendary 01V96i digital console and the latest monitor systems.
For more info on the Analogue to Digital Music Show go to:
http://www.analogue-to-digital.com/
Amazon and the Amazon logo are trademarks of Amazon.com, Inc, or its affiliates.
Please follow and like us:
You may also like...