Yamaha Artist Emmet Cohen Winner Of Top Prize at 2019 American Pianists Awards
This website is supported through the Amazon Associate program as well as other affiliate ads. I earn a small commission from qualifying purchases made through links on the site.
Cohen has been a Yamaha Artist since 2017 and has appeared in numerous world-renowned jazz events including the Monterey, Newport, North Sea, Bern, and Edinburgh jazz festivals and the New Orleans Jazz and Heritage Festival
Yamaha Artist Emmet Cohen has won the grand prize at the 2019 American Pianists Awards, one of the most prestigious jazz competitions in the world. As the winner, Cohen will receive the Cole Porter Jazz Fellowship, an estimated value of more than $100,000. This includes a cash award, a contract with Mack Avenue Records, and two years of career services and support.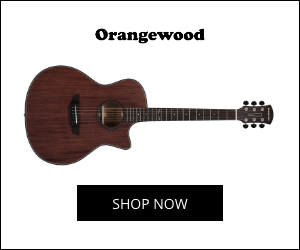 The competition, run by the American Pianists Association (APA), concluded on April 6 at the Hilbert Circle Theatre in Indianapolis and was the culmination of a months-long process in which five finalists complete a residency at an Indianapolis high school orchestra or jazz band. During visits to the schools, the finalists' performed sets at The Jazz Kitchen which were judged and counted toward their overall score. Additional concerts at The Jazz Kitchen and Hilbert Circle Theatre on Friday and Saturday formed the rest of the scores.
"I have known Emmet for nearly 10 years and enjoyed seeing him develop as an artist," said Dr. Joel Harrison, president/CEO and artistic director of the APA. "He is a brilliant pianist and I look forward to working with him over the next two years."
A recognized prodigy, Cohen began piano instruction at age three, and his playing quickly became a mature melding of musicality, technique, and concept. Possessing a fluid technique, an innovative tonal palette, and an expansive repertoire, Cohen plays with the command of a seasoned veteran and the passion of an artist fully devoted to his medium. A Yamaha Artist since 2017, Cohen plays exclusively on Yamaha pianos and has appeared in world-renowned jazz events including the Monterey, Newport, North Sea, Bern, and Edinburgh jazz festivals and the New Orleans Jazz and Heritage Festival.
"Emmet Cohen is a consummate jazz artist. His compelling recordings and performances reveal a harmonic sophistication, musical sensitivity and rich tonal palette unusual for a pianist his age. Equally impressive is his commitment to music education, mentoring young musicians and preserving the legacy of living jazz masters through his own creatively inspired recordings made right here at Yamaha Artist Services," said Bonnie Barrett, director, Yamaha Artist Services New York. "We are delighted by this recognition of Emmet's unique talents by APA and look forward to our continued partnership with him on his amazing musical journey."
"From the age of three, I've played Yamaha pianos for hours each day. Their instruments are so familiar and easy to play, and I always feel confident that my technique and musical ideas are fully supported behind their mechanics," said Cohen. "In addition, I'm grateful that Yamaha Artist Services fully trusts and stands behind my artistic endeavors."
The American Pianists Awards are held every two years to discover the best aspiring young American jazz or classical pianists. The unique and innovative competitions span 13 months and provide a platform to deeply engage musical artists in a variety of creative formats and settings.
Emmet Cohen – Photography by John Abbott www.johnabbottphoto.com
Amazon and the Amazon logo are trademarks of Amazon.com, Inc, or its affiliates.
Please follow and like us:
You may also like...