Yamaha celebrates #TestDriveRevstar success with Rough Trade live finale
This website is supported through the Amazon Associate program as well as other affiliate ads. I earn a small commission from qualifying purchases made through links on the site.
Yamaha's #TestDriveRevstar campaign concluded in October with a live gig at Rough Trade East in London.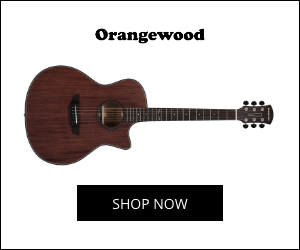 The first gig of a unique partnership between Yamaha and indie music giant Rough Trade treated the audience of musical tastemakers and influencers to five outstanding live performances by current and emerging artists The Navettes, Belle Roscoe, Tenth Electric, Ellie Rose and The Mantells, who each performed an 20 minute live set.
Devised to help influence and supercharge the electric guitar market, these artists, together with BBC 6 Music favourites Dutch Uncles, had spearheaded #TestDriveRevstar, a six-month social media campaign that began back in May with the opportunity for guitarists to choose their 'other half' from Yamaha's new line-up of Japanese café racer inspired electric guitars – REVSTAR.
Over 30 musicians, along with their artist managers and label representatives attended an intensive day of filming, interviews and live performances at Yamaha's UK Headquarters in Milton Keynes, and met with Yamaha product managers and the creative team involved, including documentary film, music photography and TV production specialists.
The next six months was spent capturing every aspect of the artists and guitarists' lives with their new 'other half' on film and across social media, to highlight their experiences with their Revstar while writing, rehearsing, recording, touring and playing summer festivals including Glastonbury.
Amazon and the Amazon logo are trademarks of Amazon.com, Inc, or its affiliates.
Please follow and like us:
You may also like...