Yamaha Clavinova CVP-800 – An Immersive Digital Piano Experience NAMM 2020
This website is supported through the Amazon Associate program as well as other affiliate ads. I earn a small commission from qualifying purchases made through links on the site.
NAMM 2020 – Yamaha introduce the Clavinova CVP-800 series premium digital pianos.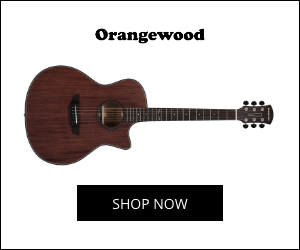 The lineup includes the CVP-805, CVP-809 and CVP-809GP. All featuring grand piano cabinetry that enhances the "real piano" feel. 
Each model in the range features a TFT Color Touch Screen. The CVP-809 and CVP-809GP feature the new 9" version of this screen which is the largest yet found on any Clavinova. The touch panel is simple to navigate and makes operating a wide selection of functions quick and easy.
The Music Finder Database on the previous generation has been replaced with the more versatile and powerful Playlist feature, which allows song titles to be stored with attached registrations, song files and setups for instant recall.
In order to make playing along with your favourite songs as easy as possible playing along with favorite songs the new range takes advantage of the Audio-to-Score function found in the Yamaha Smart Pianist App for iOS and Android.
The app analyzes iTunes music files that already reside on an iPad or Android tablet, then generates a piano accompaniment and a chart of chord symbols for those songs, which is displayed on the device placed in front of the user.
All models in the CVP-800 Series inherit the sound engine found in the company's flagship Arranger Workstation, Genos, bringing Articulation Element Modeling (AEM) technology to specific acoustic instrument Voices.
Another first is that the CVP-809 and CVP-809GP both feature Revo! Drums, first introduced in Genos, that represent the closest-to-real sounding MIDI drums available in an instrument today.
The CVP-809 and CVP-809GP have 341 new Voices onboard (2,143 total), while the CVP-805 features 50 new Voices (1,844 total).
When it comes to touch, the CVP Clavinova digital pianos will impress the most discerning pianist, thanks to the new GrandTouch keyboard action with escapement. Immensely popular on the company's CLP Clavinova models, the GrandTouch keyboard features real wooden keys and reproduces the true key resistance of a grand piano, and with greater fidelity. For example, the instrument responds with a controlled nuanced sound when the keyboard is played softly, while a stronger touch will elicit powerful brighter tones, just like a grand piano. The result is an instrument with a more responsive touch, offering a greater dynamic range than ever before.
For greater realism, the CVP-809 and CVP-809GP deploy individual key counter weights found in a traditional grand piano for improved playability when playing pianissimo with a light touch, and better key return in rapid passages.
Sound fidelity on the new CVP-809 and CVP-809GP has also been improved greatly, thanks to the more powerful speaker system that boasts 60W more total power than their predecessors.
"The CVP-800 series is a testament to Yamaha innovation and commitment to offering the highest-quality instruments," said Dane Madsen, director of marketing, Electronic Keyboards, Yamaha Corporation of America. "Whether you want to learn to play hit songs with professionally-arranged accompaniment, plug-in a microphone to sing-along with on-screen lyrics for karaoke fun or add lush harmonies to your singing voice with virtual backup singers, the new CVP Clavinova models provide a definitive, immersive playing experience."
To elevate the enjoyment factor even more, users can wirelessly connect an iPhone, iPad or iPod Touch to easily share the music they make with friends.
While the CVP Series is immensely popular with piano hobbyist looking to play their favorite music in the home, the instruments are also ideally suited for college music labs as well as in contemporary houses of worship for worship leading.
Additional Features and Specifications
USB to HOST audio/MIDI interface

USB Display Output (HDMI)

Bluetooth audio

Chord Looper

Microphone jack to sing-along with on-screen lyrics for karaoke fun

Binaurally-sampled CFX, for a totally immersive headphone experience

GP Response Damper Pedal offers a grand piano-style resistance curve, starting out light to the touch and growing heavier as the pedal is depressed further

2 GB of onboard RAM enables audio recording without a thumb drive
Pricing and Availability
The CVP-805 (MSRP $9,199), CVP-809 (MSRP $14,499) and CVP-809GP (MSRP $19,999), are now shipping.
For more information about Yamaha CVP Clavinova digital pianos, please visit the Yamaha Booth at the 2020 NAMM Show in the Anaheim Marriott Hotel, Marquis Ballroom, January 16-19, 2020, or www.clavinova.com
Follow the conversation on the forum!
Amazon and the Amazon logo are trademarks of Amazon.com, Inc, or its affiliates.
Please follow and like us:
You may also like...