Yamaha Commercial Audio Announces New UK Team
This website is supported through the Amazon Associate program as well as other affiliate ads. I earn a small commission from qualifying purchases made through links on the site.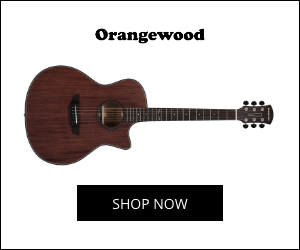 Back row, l-r: Robert Webster, Chris Irvine, Tom Rundle, John Perry, Reece Stead.
Front row, l-r: Tim Bamber, Hans Metger, Alex Warren.
Over the past few months, Yamaha Commercial Audio (CA) has been assembling a new, dynamic and expanded, UK sales team. With well-known Yamaha faces being joined by knowledgeable new staff under the direction of Sales and Marketing Director Robert Webster, the team's collective wealth of industry experience ensures that Yamaha's UK pre- and post-sales service and support is better than it has ever been.
So, let's meet the team:
Alex Warren
Sales Manager, UK and Republic Of Ireland
Having worked in various roles within the pro audio industry for the past 10 years, Alex joined Yamaha two years ago, being promoted to UK CA sales manager in September 2017.
"I feel honoured to be leading Yamaha's UK CA team," he says. "We have worked very hard to locate individuals that possess the drive, enthusiasm and technical skills needed to excel in this demanding business environment. We have invested in a bigger team and the proactive mentality fills me with confidence, meaning we can really deliver what our dealers, users and new customers expect. We have some great products on the way and equally exciting events in place for our partners in 2018, It's a new start with, we hope, many good years to follow."
John Perry
Technical Sales – Commercial Installation Solutions. UK and Republic Of Ireland
A well-known industry face, over the past 30 years John has acquired extensive experience in pro audio technical support and sales for a number of high profile manufacturers. He joined Yamaha in 2015, where he has made a substantial contribution to growing Yamaha's commercial installation market share and spearheads a relevant, creative bespoke service for Yamaha's dealers and clients.
Reece Stead
Sales Representative, South East UK
Showing that he's not afraid of hard work, Reece joined Yamaha in 2016 after a period when he was simultaneously gaining a degree in audio engineering, working as a freelance audio engineer (including a lot of festival experience and working with artists including REEF, Rizzle Kicks, Slaves, The Darkness and others) and working at his local music store.
"I knew it was the right decision to join Yamaha, as the M7CL was one of the best boards I worked with during my freelance days," he says. "I wanted to work for a company where I believed in the vision as much as the products.
"I am proud to be working with Yamaha and happy that we continue to grow and strengthen as a team, with very bright things on the horizon."
Tim Bamber
Sales Representative, North UK and Republic Of Ireland
Tim has over 13 years experience in the pro audio industry, a significant amount of that for a well-known dealer, as well as hands-on experience engineering a wide range of events, from local churches through to large scale festivals and corporate AV work.
Joining Yamaha in April 2017, Tim is in charge of growing the northern UK business for Yamaha's CA portfolio.
"I am really looking forward to helping push the sales of Yamaha CA products forward," he says. "TF, CL and QL consoles in particular have so many advantages for a massive range of jobs, including touring, theatre, corporate AV and broadcast. Similarly, the scope and opportunities for Yamaha's installation products are so wide that I am really looking forward to seeing these products fulfil their huge potential."
Tom Rundle
Technical Sales, UK and Republic Of Ireland
Tom previously worked as a freelance engineer in theatre, music and corporate events. After graduating with a theatre sound degree, he worked for an AV company specialising in conferences and corporate events. This involved a lot of hands-on experience with Yamaha CA products.
"I enjoy sharing my knowledge and passion for the brand with other people, helping them use Yamaha products in the best way possible," he says. "My previous experience helps me to see the world through the eyes of our customers and to assist them in getting the most from our product range."
Hans Metger
Sales Representative, South West UK and Republic Of Ireland
Hans' first job after graduating from university was founding an AV consultancy in San Jose, Costa Rica. Since moving to the UK, he has worked for a number of high profile pro audio companies and joins Yamaha UK as South West Regional Sales Manager.
"I believe it's a great time to join Yamaha," he says. "As a team we are building the future of the CA division in the UK. We are young, full of fresh ideas and willing to listen and understand our customers' needs. I'm looking forward to forging great relationships and continue to push forward the success of Yamaha CA solutions in the UK."
Chris Irvine
Marketing, UK & Republic Of Ireland
Since joining Yamaha UK back in 2003, Chris has worked in a number of high profile roles in the company's pro music and pro audio divisions. In 2008, he took on the role of Product Manager for Music Production and Pro Audio, adding the task of heading Yamaha UK's CA Marketing to his role at the beginning of 2017.
"Working for Yamaha over the last decade has been a great experience. Before joining the company I always held the products in the highest esteem and this has never changed. Being able to work with so many talented individuals in the development and use of these products is an honour," he says.
"I've spent the past year working with the CA team and, with a number of the changes and new members joining, it's been a big learning experience for us all.  However, I've found the whole experience very inspiring. It's great to be part of a team brimming with enthusiasm, with a skill set and talent to push our business forward together.
"2018 is set to be a milestone year for our business. With new products scheduled for launch and some great activities to help promote them, we are looking forward to exciting times both within the team and with all our business partners throughout the industry."
Amazon and the Amazon logo are trademarks of Amazon.com, Inc, or its affiliates.
Please follow and like us:
You may also like...