Yamaha Drums Signs Matt Chamberlain and Francis Ruiz to Company's Legendary Artist Roster
This website is supported through the Amazon Associate program as well as other affiliate ads. I earn a small commission from qualifying purchases made through links on the site.
Yamaha Drums is happy to announce the signing of Matt Chamberlain and Francis Ruiz to the Yamaha Artists roster. Both drummers have marked career milestones while demonstrating flexibility and consistency through studio sessions and touring.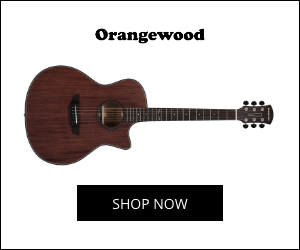 "Matt and Francis joining the Yamaha family of Artists really sheds light on the extreme versatility of our drums and hardware," said Greg Crane, manager of artist relations, Yamaha Drums. "When artists need drums that deliver night after night, and session after session in wide ranges of genres, they choose Yamaha."
Drummer, Producer, Composer and Improviser Matt Chamberlain is a prominent performer and studio musician whose eclectic skillset found him working in various genres ranging from rock to classical to jazz to avant-garde. Highlighting his successful and versatile career, Chamberlain has played on albums and tours for artists such as David Bowie, Fiona Apple, Neko Case, The Master Musicians of Jajouka, Soundgarden, Bill Frisell, Robert Fripp, Tori Amos, Morrissey, Phantogram, George Clint
on, Mike Watt, Elvis Costello, Pearl Jam, Edie Brickell and New Bohemians, Kanye West, and many others. Additionally, Chamberlain has provided his talents on soundtracks, collaborating with composers such as Hans Zimmer, Marco Beltrami, Jóhann Jóhannsson and Jon Brion. The ideal drum set to supplement his adaptable style is the Yamaha Absolute Hybrid Maple in a Jade Green Sparkle finish with 800 Series Hardware, along with a 14" X 7" Recording Custom Stainless Steel snare drum and 14" X 6.5" Recording Custom Aluminum snare drum.
        "I feel like I have finally found the ideal tones I've been searching for with my toms, kick drum and snares," said Chamberlain. "I can tune these drums anyway I want, and they will consistently sound amazing. I couldn't be happier to be a part of the Yamaha family."
Francis Ruiz has paved his path through persistence and focus to develop a long-term drumming career. Inspired and taught by his uncle, a prominent jazz and funk drummer, Ruiz was motivated by artists such as Tower of Power, Steve Gadd and Dave Weckl, which introduced him to Yamaha Drums. While living in Los Angeles, Ruiz immediately became a drummer in high demand, playing with a wide variety of bands and musicians on virtually every venue on the Sunset Strip as well as in Orange County, Calif. Ruiz has performed and toured with artists such as Samantha 7, Great White, Motorhead, John Corabi, Robbie Crane, Rocky George and Mike Duda. In late 2018, he was asked to join and tour with platinum-selling veteran rock band Buckcherry. His
kit of choice is the Yamaha Live Custom in a Black Shadow Sunburst finish, along with 800 Series Hardware and a 14" X 7" Recording Custom Stainless Steel snare drum.
  "Becoming a Yamaha Artist is a dream come true," said Ruiz. "I'm so grateful to play these amazing handcrafted drums night after night. It's an honor to be a part of the Yamaha family, among the company's legendary artists!"
For more information on the Yamaha Artists roster, visit https://yamaha.io/2GHuBze
Also drop by the drum section of our forum. We would love to see you there!
Amazon and the Amazon logo are trademarks of Amazon.com, Inc, or its affiliates.
Please follow and like us:
You may also like...