Yamaha Entertainment Group Wins Four Midsouth Regional Emmy Awards
This website is supported through the Amazon Associate program as well as other affiliate ads. I earn a small commission from qualifying purchases made through links on the site.
Yamaha Entertainment Group of America recently won four Midsouth Regional Emmy® Awards for its short film "World Without Music." The Midsouth Regional Emmys recognize the accomplishments of esteemed members of the television and film community across Tennessee, North Carolina, and Alabama.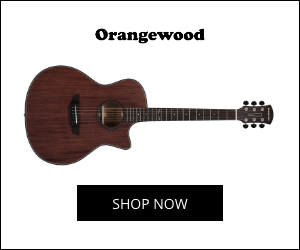 Yamaha Entertainment Group, a Franklin, Tennessee-based boutique record label and subsidiary of Yamaha Corporation of America, earned victories in the "Director, Short Form," "Audio," "Photographer," and "Editor/Program" categories. In addition, "World Without Music" received nominations in the "Arts," "Music Composer/Arranger," "Lighting," and "Commercial Campaign" categories in November 2019. Winners were honored at the 34th Annual Midsouth Regional Emmy Awards, which were held on February 15, 2020, at Nashville's Schermerhorn Symphony Center, and hosted by the Nashville/Midsouth Chapter of The National Academy of Television Arts and Sciences (NATAS).
"World Without Music" (https://vimeo.com/326442767) is a visually stunning and emotionally powerful film that highlights the company's new and far-reaching brand promise, "Make Waves." Featuring a number of Yamaha artists including James Newton Howard, Butch Walker, Lindsey Stirling, Bob James, Michael McDonald, and many more, the film depicts a child wandering through a dismal and derelict world devoid of music. He eventually discovers a grand piano, and through the power of playing just one note, the world is rejuvenated. This highlights that music is not merely an aesthetically pleasant diversion, but a fundamental pillar of the human experience, bringing people together across all geographic and cultural boundaries and empowering us to make our own waves — in music and in life.
"It was an honor just to be nominated for these awards, and an even deeper and more humbling one to win in four categories," said Chris Gero, chief artist relations executive, Yamaha Artist Relations Group/Yamaha Entertainment Group. "I sincerely thank NATAS for these awards, which confirm our philosophy that music truly has the ability to create a kinder, more connected, more joyful world in which every person has the power to 'Make Waves.'"
Chris Gero and his team at Yamaha Entertainment Group have won 11 Regional Emmy Awards since 2016.
The film made its debut at the company's All-Star Concert on the Grand during the Winter NAMM Show music products convention held in January 2019.
For more information about Yamaha Entertainment Group, visit http://www.yamahaentertainmentgroup.com
Why not drop by our forum or if you prefer to join the Facebook group we would love to see you there!
Amazon and the Amazon logo are trademarks of Amazon.com, Inc, or its affiliates.
Please follow and like us:
You may also like...