Yamaha Genos Digital Workstation
This website is supported through the Amazon Associate program as well as other affiliate ads. I earn a small commission from qualifying purchases made through links on the site.
The long running and very successful Tyros is finally being replaced by the new Genos series of top end arranger keyboards. Although "arranger" is probably too small a term for Genos. From what we know about it at the moment, which is mostly rumour and speculation it is a composers dream machine. Yamaha are calling it a 'digital workstation' which probably sums it up but I would have gone for something more poetic 🙂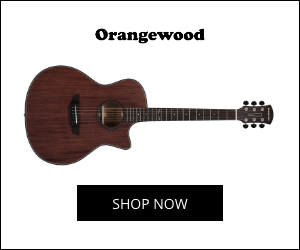 Yamaha have released a few teasers which for the eagle eyed among us gives a few clues as to what we can expect:
There will be two more videos released on the 22nd and 29th Sept 2017 which you can view here https://www.yamaha.com/genos/
Happy to see that Yamaha appear to have moved away from the 'Silver' look of the old Tyros to something which in my opinion is a lot more professional looking. Given the Genos's hefty price tag…expected to be on the up side of £4500 here in the UK going for the pro look is probably a very good thing indeed.
What else can we expect from Genos? Well Yamaha are of course not giving much away at this stage so this is all pure speculation:

There was a 76 note version of the Tyros 5 so no reason to think there won't be the same for Genos although I think they might/should add a 88 note weighted version too. This is a top end keyboard after all.
Touch screen – I can't imagine they would leave Genos without a touch screen now. From the available images I would say that is definitely a touch screen in there but I think Yamaha will also keep most of the button options too, just to please the 'I hate touch screen' crowd
Built in wi-fi connection? Possibly. I would like to think so anyway. A bluetooth connection for iPad would not go amiss either.

A few other "leaked" details, try or not, who knows?:
There may be a 16 track song player/recorder (midi + audio)
Possibly a pattern sequencer supporting audio loops
Chord track with loop function
Dynamic style player which also supports old styles
4 keyboard parts consist of 4 awm2 sounds (each part is 8 elements)
Up to 3 split points
iPad integration – bluetooth or direct connection…hopefully without the need for an expensive Apple Camera Connection kit!
If you have any thoughts on all this or some info to share please let us know on the forum here 
Amazon and the Amazon logo are trademarks of Amazon.com, Inc, or its affiliates.
Please follow and like us:
You may also like...