Yamaha Introduces DBR Series Powered Loudspeakers and CBR Series Loudspeakers
This website is supported through the Amazon Associate program as well as other affiliate ads. I earn a small commission from qualifying purchases made through links on the site.
Shizuoka, Japan, September 10, 2014 – Yamaha is very pleased to introduce the new additions to its portable powered and passive loudspeaker lineups, the DBR Series and CBR Series.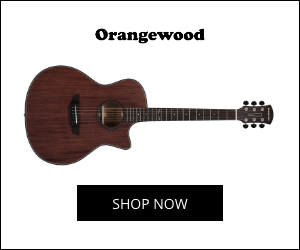 The DBR Series is the follow-up to the acclaimed DSR and DXR Series and the most portable powered speaker that Yamaha offers. Comprised of three new models, the DBR10, DBR12 and DBR15, the new lineup features the same state-of-the-art DSP technology inherited from its predecessors, ensuring superior performance and versatility, and safe, consistent operation. Yamaha's innovative FIR-X tuning utilizes linear phase FIR filters for the crossover, achieving more accurate and smooth response for outstanding clarity and imaging, while D-CONTOUR dynamic multi-band processing applies optimized settings for either front-of-house or floor monitoring applications. The DBR also employs many of the same protection functions used in our top-class TXn Series professional power amplifiers, assuring reliable operationfor extended durations of usage.
The DBR's Class-D amplifiers deliver up to 1000W of power, achieving an impressive maximum SPL of up to 132 dB with consistent sound quality and performance. The transducers were carefully selected and then thoroughly customized to perfectly match the amplifier's properties in order to deliver high output power with minimal distortion. The new lineup also features Yamaha's extremely accurate wide dispersion constant-directivity horn that evenly projects the DBR's deep bass, clear midrange and accurate high frequencies to the outer-most edges of a very wide coverage area.
Portability and versatility factored heavily into the DBR Series' design favouring a rugged, compact and light-weight plastic enclosure, fitted with a sleek steel grille and ergonomic handles allowing for fast, safe and easy transportation and setup. The DBR also features an optimized 50° wedge angle for floor monitoring use, while the symmetrical cabinet shape of the DBR12 and DBR15 allows them to be placed in a "mirror-mode" configuration. All models come equipped with rigging points compatible with optional speaker brackets and eyebolts for installed applications.
Each DBR model also features an easy-to-use 2-channel onboard mixer. CH1 has a combo jack that accepts both XLR and TRS Phone, allowing for either Mic or Line level inputs. CH2 also features a combo jack, as well as an RCA pin jack for input from CD players or stereo line-level sources. The mixer allows you to select either CH1+2 MIX, or CH1 THRU to pass the signal from CH1 only.
The CBR Series is Yamaha's newest lineup of passive loudspeakers that are capable of delivering high-quality sound with impressive power, while offering exceptional portability. The CBR10, CBR12, and CBR15 are all lighter than their DBR counterparts and do not require power cables, thus allowing them to easily adapt to both portable and rigged applications where access to the power supply is limited.
The CBR has the same versatile enclosure design as the DBR Series and comes equipped with one speakON jack and a 1/4" Phone jack enabling fast, easy connectivity for personal and professional applications. While the DBR Series attains its superior audio performance from Yamaha's advanced DSP technologies, the CBR Series is tuned by precise, in-depth analysis and adjustment of an internal passive network. This results in high-definition, low distortion sound, even at high output levels when used in combination with an external power amplifier such as a P-S Series power amplifier or EMX Series powered mixer. Additionally, the protection circuit limits excessive input to the HF driver to reduce the risk of the damage. Combined with highly responsive LF unit, the CBR Series allows reliable operation even when pushed to their extreme limit.
Chihaya "Chick" Hirai, Yamaha PA department manager had this to say, "With the introduction of the DBR Series, the intelligent DSP technologies developed for our acclaimed DSR and DXR Series are now finally available in our most portable powered loudspeakers. We are also very pleased to add our new CBR Series models to our passive speaker lineup, offering sound solutions for a wider range of customers who are seeking high-powered, clearly defined sound in a portable, flexible design."
The new DBR Series will be available from September, and CBR Series from December. For more information about the products, please visit the website:
www.yamahaproaudio.com/global/en/products/speakers/dbr/
www.yamahaproaudio.com/global/en/products/speakers/cbr/
About Yamaha Pro Audio
Yamaha Pro Audio is known around the globe as a provider of innovative, top-quality solutions for the sound industry. The Yamaha lineup includes a number of world-standard mixing consoles, signal processors incorporating industry-leading DSP technology, power amplifiers based on energy-efficient drive technology, and an extensive range of speakers suitable for everything from live sound to commercial installations.
Amazon and the Amazon logo are trademarks of Amazon.com, Inc, or its affiliates.
Please follow and like us:
You may also like...