Yamaha Introduces The Color Collection for Pacifica, TRBX, and SILENT Guitar. NAMM 2020.
This website is supported through the Amazon Associate program as well as other affiliate ads. I earn a small commission from qualifying purchases made through links on the site.
Yamaha today debuted a fashionable lineup of fresh color options for the Pacifica 112V and 112VM solid body electrics, the TRBX304/305 and TRBX504/505 basses, and the SLG200S and SLG200N SILENT™ Guitars.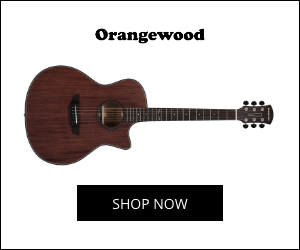 Style-savvy guitarists take note: the ever-popular Pacifica 112V electric guitars are now available in elegant Vintage White and United Blue finishes. Ice Blue and Gray finishes offered on Pacifica 112VM guitars beautifully compliment their maple fingerboards.
Bassists, too, will appreciate the chic simplicity of the Factory Blue finish offered on 4-string TRBX304 and 5-string TRBX305 basses, as well as the earthy richness of the Brick Burst finish available on the TRBX504 and TRBX505.
Finally, the award-winning Yamaha Silent Guitar has always been the ideal instrument for practice, travel and live performance. The new Crimson Red Burst finish continues a bold and modern aesthetic and is available on the SLG200S steel-string and SLG200N nylon-string Silent Guitars.
Pricing and Availability
Pricing for the new finishes for Pacifica 112V, Pacifica 112VM, TRBX304/305 and TRBX504/505 are to be determined and are expected to ship Spring 2020. The SLG200S and SLG200N (MSRP $1,101.60) are also expected to ship Spring 2020.
For more information, visit the Yamaha Booth at the 2020 NAMM Show in the Anaheim Marriott Hotel, Marquis Ballroom, January 16-19, 2020, or https://yamaha.io/NEWFINISHES
Follow the discussion on the forum!
Amazon and the Amazon logo are trademarks of Amazon.com, Inc, or its affiliates.
Please follow and like us:
You may also like...