Yamaha Marks 34th Year of Excellence with Drum Corps International
This website is supported through the Amazon Associate program as well as other affiliate ads. I earn a small commission from qualifying purchases made through links on the site.
Yamaha Corporation of America celebrates 34 years of collaboration with Marching Music's Major League™ with the culmination of the Drum Corps International (DCI) World Championship finals at Lucas Oil Stadium this weekend. This year marks the 19th championship won by a Yamaha corps.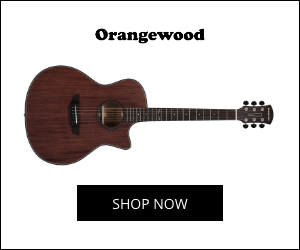 Yamaha has supported DCI since 1985, and in that time, Yamaha corps have compiled an enviable record of accomplishments including 18 DCI Championships, 14 Fred Sanford High Percussion Awards, and 12 Jim Ott High Brass Awards in just 19 years since Yamaha brass entered the activity — all totals greater than any other manufacturer. Corps that rely on Yamaha instruments have won 54 gold, silver or bronze medals bestowed in DCI competition since the company's support commenced. In addition, 29 Yamaha Performing Artists worked with 12 corps this season to prepare for the weekend championship.
The company is the official brand for 16 of the 40 drum corps in competition, including nine All-Yamaha World Class drum corps, representing an all-time high for the world's largest musical instrument manufacturer. Additionally, 11 corps chose to use Yamaha PA speakers and/or mixers, marking an increase over last year.
"Seeing these groups reach their goals knowing they are using Yamaha instruments is rewarding in and of itself," says Troy C. Wollwage, percussion marketing manager, Band & Orchestral division, Yamaha Corporation of America. "It's a testament to the quality, consistency, intonation and durability of our products, which allow these corps to focus on their performance and compete at the highest level."
This was a banner year for Yamaha brass. Seven out of the eight top scoring corps played Yamaha brass, which is unprecedented not only when compared to the company's past successes but also among other manufacturers in the activity. The Santa Clara Vanguard, playing all Yamaha brass instruments, took home the gold medal—the corps' first DCI Championship in 19 years. Vanguard were awarded the Jim Ott High Brass Award and are the fourth Yamaha brass corps to win this award. The Vanguard Cadets, also playing Yamaha brass instruments, placed first in the Open Class Finals and received captions for Best Brass Performance and Best General Effect.
Yamaha supplies instruments to 16 corps including: The Blue Stars, The Bluecoats, Boston Crusaders, Carolina Crown, The Colts, The Crossmen, The Madison Scouts, Santa Clara Vanguard, Seattle Cascades, The Cadets, The Cavaliers, Troopers, The Colt Cadets, Legends, Shadow, and Vanguard Cadets.
The key elements that draw drum corps to Yamaha include: world-class quality products, which are in turn shaped and refined through feedback received from the drum corps; exceptional product support, through in-house capabilities and a network of service partners throughout the United States; and the company's unique position as a one-stop shop for world-class drum, brass and pro audio equipment.
"Not only are we privileged to contribute to the success of corps using Yamaha instruments, we help set the standard for music education in programs across the country," says Brian Petterson, winds marketing manager, Band & Orchestral Division, Yamaha Corporation of America. "Thanks to our partnership with drum corps activities, tens of thousands of incredible young musicians — the majority of whom are future music educators — gain access to high-quality instruments and learning experiences at the cutting edge of the marching arts. Drum corps gives them the tools and context to shape the future success of their own teaching careers."
For more information, please visit http://4wrd.it/usayamaha
Amazon and the Amazon logo are trademarks of Amazon.com, Inc, or its affiliates.
Please follow and like us:
You may also like...