Yamaha Montage Keyboard Workstation NAMM 2016
This website is supported through the Amazon Associate program as well as other affiliate ads. I earn a small commission from qualifying purchases made through links on the site.

Yamaha Montage Synth. Based On Entirely New Technology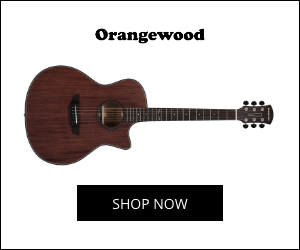 YAMAHA'S NEW MONTAGE SYNTH offers un-precedented ways for keyboard players to control and interact with sound.
For more than 40 years, Yamaha has developed industry-leading synthesizers, from the revolutionary DX7 in the 1980s to the renowned Motif series, one of the best-selling synthesizers of all time.
The Montage, available in 61, 76 and 88 key configurations and features the Motion Control Synthesizer Engine, a powerful and intuitive way to interact with and control sound.
The Motion Control Synthesizer Engine controls two iconic Sound Engines: Advanced Wave Memory 2 (AWM2) and FM -X. Compatible with previous generation Motif libraries, the AWM2 engine is exponentially more powerful than the previous Motif XF flagship with nearly ten times more wave memory, integrated flash, double the effects, and twice the polyphony.
Joining the powerful AWM2 engine is FM-X, a sophisticated pure FM (Frequency Modulation) synthesizer engine that is capable of producing classic '80s or cutting-edge EDM sound with excellent dynamic range, power, and fidelity.
Montage also features a brand new user interface with color touch screen, endless rotary encoders and the Super Knob: a macro control allowing users to control multiple parameters simultaneously.
"Montage is the culmination of over forty years of synthesizer legacy and innovation," said Nate Tschetter, marketing manager, music production, Yamaha Corporation of America.
"Playing and experiencing Montage is, quite simply, inspiring."
You have to wonder though, is AWM2 and FM really "Entirely New Technology" in 2016?
Yamaha have already been down this path before in the SY77, SY99 and EX5 and granted they were limited by the technology available at the time they still did basically the same thing and did it quite well. There were others of course. Later Alesis produced the Fusion which combined a number of synth engines including FM and had the horespower to let you use them all at the same time.
The large color touch screen is a welcome addition but, if you have this why then do you need a massive panel of buttons? Surely the whole point of a touch screen is so you can remove the clutter from the hardware interface?
I have no doubt it will sound wonderful but, is this really what Yamaha have been working on all this time?
Follow the discussion on the forum here and let us know what you think.
[AdSense-A]
Amazon and the Amazon logo are trademarks of Amazon.com, Inc, or its affiliates.
Please follow and like us:
You may also like...