Yamaha Music Australia has a new HQ in South Melbourne
This website is supported through the Amazon Associate program as well as other affiliate ads. I earn a small commission from qualifying purchases made through links on the site.
Yamaha Music Australia's new headquarters in South Melbourne is a homage to their company's culture, values and history.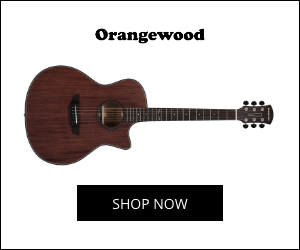 Yamaha Music as a brand provides creativity and inspiration to musicians. With their new office, Yamaha Music's management and staff deserves the same.
The final space offers each employee an aspirational workplace, creative spaces and encouraging them to perform at their best.
Our design vision for Yamaha?s new head office is based on merging the strong Yamaha culture, collaboration and performances with influences from Japanese design language. For employees, the aim of the design is to reinforce the Yamaha culture and workplace collaboration. This is evident in the central kitchen/breakout areas surrounding the central atrium and staircase, where people from different departments, professions, will spend time (accidentally or planned) together to foster work-related and personal communication.
The strong historical culture and story is evident in the entrance area, which is the centre piece for this space. Envisaging a subtle natural timber beautiful reception desk, inspired by the guitar pick. The entire reception, cafe like kitchen is open, inviting and warm for guests and staff to enjoy, chat, work and constantly be inspired.
The display area, showcasing the beautiful Yamaha instruments, treating each piece like a sculpture in a gallery. With intricate glass displays, gallery-spotlighting and even background subtle music that demonstrates the essence of Yamaha instruments. The seating is comfortable as a waiting area, but also for reading books, as a breakout for staff and even offers a fireplace, to provide a warm and casual feel.
The main guest areas, Symphony and Sonata will be treated with elegance, offering a natural and open feel, easily transforming the space into a large performance hall and theatre. With a natural flow from entrance, to gallery/reception/cafe area, guests flow into the magical performance areas.
In certain areas through out the the space, green walls, mini atriums and tambour units with plants help invigorate staff with a sense of freshness and inspiration. Each workstation is also timber, with a solid return, transposing the zen-like Japanese culture and design language to each person in the company.
Yamaha Music Australia's new HQ – Building Information
Designer: STUDIOMINT
Project size: 1500
Completion date: 2017
Building levels: 2
Photographs: Peter Clarke
Amazon and the Amazon logo are trademarks of Amazon.com, Inc, or its affiliates.
Please follow and like us:
You may also like...