Yamaha Music Camp Gives Aspiring Musicians an Immersive Industry Experience
This website is supported through the Amazon Associate program as well as other affiliate ads. I earn a small commission from qualifying purchases made through links on the site.
Yamaha Corporation of America will host the 2019 Yamaha Music Camp, a five-day summer program open to Yamaha Music School students, ages seven through 15, from across the country. The camp will give more than 50 budding musicians the opportunity to explore the music industry and further their education.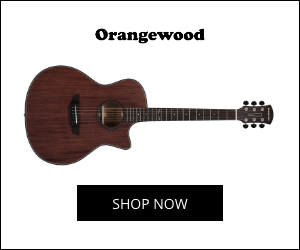 The camp will be held from July 7-11 at the Yamaha Corporation of America campus at Buena Park, California, home of the U.S. Yamaha Music Education System (YMES).
On July 7, campers will be welcomed to the program at a special meet and greet reception. From July 8-10, students will have the opportunity to partake in three jam-packed days of stimulating and enriching activities led by music education and industry professionals. Campers will be offered various workshops including piano performance, improvisation, music technology, ukulele, percussion and ensemble. They will also have the chance to perform in at least one ensemble concert during each day of the camp.
On the final day, select students will be chosen to participate in the 2019 Yamaha Music School Highlights Concert, an hour-long performance that will feature nine Yamaha Music School students ages eight through 15. The concert will also feature seven original compositions from campers and a special guest performance. Following the concert, campers will be able to further immerse themselves in the music industry by visiting the GRAMMY Museum, a non-profit organisation dedicated to cultivating a greater understanding of the history and significance of music.
"Music education is at the very core of what we believe in as a company," said Tom Hemphill, marketing manager, Music Education, Yamaha Corporation of America. "Taking music classes with leading professionals, visiting the GRAMMY Museum and performing at the Yamaha Music School Highlights Concert will give these students a greater understanding of all facets of the music industry. This is an experience that will encourage them as they move forward in their careers."
Established in 1954, the Yamaha Music Education System helps enhance the offerings of music schools and music instrument dealers in 40 countries worldwide. In the United States, more than 60 locations are authorised to teach the Yamaha method. To date, more than six million students from around the world have graduated from the program, and many of them have become professional musicians. The goal of the Yamaha Music Education System is to nurture an overall sense, appreciation and love for making and sharing music.
For more information about the Yamaha Music Camp and the Yamaha Music Education System, please visit https://yamaha.io/2UBUZOo.
Amazon and the Amazon logo are trademarks of Amazon.com, Inc, or its affiliates.
Please follow and like us:
You may also like...