Yamaha Music Presents #Soho Synth Sessions
This website is supported through the Amazon Associate program as well as other affiliate ads. I earn a small commission from qualifying purchases made through links on the site.
From 10:30am, 30th September 2017 at Yamaha Music London
If you're in a band, run a studio or do any type of music production or composing, a synthesizer is an essential component. From hyper-realistic recreations of acoustic and electric instruments, to sounds that are like nothing else on Earth, our synthesizer ranges sound phenomenal.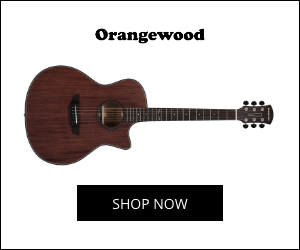 Join us for our #SohoSynthSessions on 30th September when synthesizer product specialist Dom Sigalas will be at the Yamaha Music London store to talk synths, synthesis and how they can fit into your band, studio or production workflow.
One-To-One Synthesizer Discovery Sessions
40 minutes with Synth Guru Dom Sigalas
With so much power under the hood, there's a lot to explore in our synthesizer range. Book a session with Dom Sigalas who'll be able to help you find the right model for you.
If you're already using a Montage, MOXF, reface or MX synth, Dom will be happy to answer your questions. Sessions last up to approximately 40 minutes.
For more info and to book your place please visit https://www.yamahamusiclondon.com/article.php?article_id=213
Amazon and the Amazon logo are trademarks of Amazon.com, Inc, or its affiliates.
Please follow and like us:
You may also like...