Yamaha Nuage Embraces Dolby Atmos® – Version 1.8 Update Released With Full Steinberg Nuendo 7.1 Support
This website is supported through the Amazon Associate program as well as other affiliate ads. I earn a small commission from qualifying purchases made through links on the site.
Yamaha has released the latest software upgrade for its state-of-the-art Nuage DAW system, featuring enhancements that make it an ideal environment for Dolby Atmos surround production and bringing it to the cutting edge of 3D audio.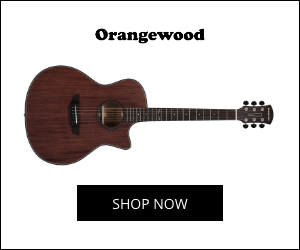 Nuage is rapidly becoming the favoured tool for a range of commercial production applications, from audio post-production to music recording and mixing. Helping to significantly enhance efficiency for everyday tasks, the highly regarded system boosts studio productivity as well as output quality.
The latest update to the Nuage operating system, Version 1.8, provides full support for the 3D surround MultiPanner included with Steinberg's Nuendo 7.1 DAW. The MultiPanner interface is faithfully reproduced on the Nuage Master touch screen, providing an excellent environment for Dolby Atmos surround production and bringing Nuage up to speed with today's fastest-growing immersive surround formats.
The panner makes it possible to work on a 9.1 channel bed mix and an object mix with up to 118 audio objects via a single display. As a project progress, the operator can switch between bed and object modes without having to re-do any panning operations. Top View and Rear View displays make it easy to visualise the positions of audio images within the sound stage in three dimensions, while a comprehensive selection of panning trajectory presets is also provided for smooth, efficient sound design.
Nuage Version 1.8 can be downloaded from the Yamaha Pro Audio web site free of charge.
* A Dolby Rendering and Mastering Unit (RMU) and Nuendo RMU Connector for Dolby Atmos are required for object mixing. Further details can be found at www.steinberg.net/dolbyatmos
About
Yamaha Commercial Audio is a world leader in the manufacture and supply of professional audio products for a wide range of applications including live sound reinforcement, post production, recording, worship and broadcast.  With a world-wide presence, Yamaha's Commercial Audio subsidiaries and dealer networks provide comprehensive local services backed by a global Yamaha CA support policy.
www.facebook.com/YamahaCommercialAudioOfficial
Amazon and the Amazon logo are trademarks of Amazon.com, Inc, or its affiliates.
Please follow and like us:
You may also like...