Yamaha Partners BBC Introducing Live Again
This website is supported through the Amazon Associate program as well as other affiliate ads. I earn a small commission from qualifying purchases made through links on the site.
For thousands of people aspiring to a successful career in the music business, London's Tobacco Dock venue was the place to get the inside track as BBC Introducing staged its annual three-day discovery festival in November. Now in its second year, the BBC Introducing Live event again benefitted from a strong musical partnership with Yamaha.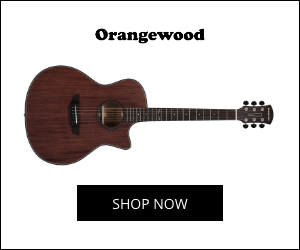 Attracting around 15,000 musicians and industry people to east London, BBC Introducing Live aims to discover unsigned and upcoming artists, as well as helping young people to gain knowledge about the music business. Presented by well-known artists, DJs, managers and A&R people, the wide-ranging programme included over 100 masterclasses and interactive sessions, practical workshops and Q+A sessions, as well as performance opportunities for all levels of talent from amateur rappers to Deadmau5.
In addition to providing extensive technical support for the performance and seminar areas, Yamaha showcased a selection of carefully-selected instruments to inspire musicians and hosted a popular seminar programme; the Yamaha Sessions.
The seminar programme was delivered  in conjunction with Steinberg and Line 6. Topics ranged from how to write, record and perform (Mike Coyle Tonik, Hannah Vasanth, Mo Pleasure, Billy Lockett and more) to the creation of unique sounds, and how to get started with music production (Dom Sigalas).
Yamaha also provided mixing consoles and loudspeakers for the bandstands, mini performance stages, Great Gallery stage and the 24 seminar spaces. A NEXO GEO M10 line array was brought in for the stage sponsored by record label Believe, providing sound reinforcement for new artists.
"This unique event gives us an opportunity to get close to the future of music in the UK," says Yamaha's Chris Irvine. "Yamaha is committed to nurturing young talent and BBC Introducing Live creates a theatre where we can come and show our support in different ways, demonstrating that the Yamaha brand has something for everyone."
Why not drop by our forum for more on Yamaha and BBC Live as well as discussion on all sorts of music gear. We would love to see you there!
Amazon and the Amazon logo are trademarks of Amazon.com, Inc, or its affiliates.
Please follow and like us:
You may also like...