Yamaha PSR-E273 Beginner's Arranger Keyboard – NAMM 2020
This website is supported through the Amazon Associate program as well as other affiliate ads. I earn a small commission from qualifying purchases made through links on the site.
We have been waiting for a new entry level PSR from Yamaha for quite some time. Expectations were high for a Winter NAMM 2020 release and although this is probably not the product we had all hoped for the PSR-E273 is still an improvement on last years PSR-E263.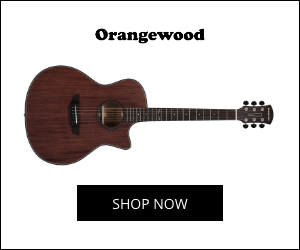 Yamaha are billing the PSR-E273 as "The Ultimate Beginners Arranger Keyboard" and whilst I would personally not go quite that far it does offer a lot of features for the money.
So what does the PSR-E273 offer for your $190.00?
The better a keyboard sounds, the more engaging it is to play. The PSR-E273 features 401 high-quality Voices spanning all types of acoustic and electric instruments, including 17 drum and special effects kits in which different sounds play on different keys. The PSR-E273's sonic variety lets everyone explore the sounds of pianos, organs, the orchestra, electronic music, non-Western music, and much more.
New to the PSR-E273 is Quiz mode, which prompts players to repeat notes, simple melodies, or chords, giving feedback on correct and incorrect answers and turning ear training into a game-like experience. This expands the Yamaha Education Suite (YES) of features found in many Yamaha home and portable keyboards. In the PSR-E273, these include note display for the 112 built-in songs (with a corresponding songbook available as a free download), modes to teach both pitch and timing, and the ability to pause song playback if the person playing along strikes a wrong note, resuming once the correct note is found. Another convenience is Duo mode, in which a teacher and student, or parent and child, can sit side by side and play the same range of pitches on either half of the 61-note keyboard.
The 143 auto-accompaniment styles cover all genres of music, from rock to R&B to country to classical to world and more, and put an entire backing band at the player's command. Change chords, and the band follows along. In addition, the Smart Chord function lets beginning musicians play these chords with one finger, then return to multi-fingered chords as their ability evolves. Accompaniment playback can be synced to start when a key is pressed, and the player can trigger intros and endings as well as introduce fills into the style. 
Two kinds of recorders are built into the PSR-E273. A Song Recorder allows recording and playback of keyboard performance for practice and evaluation. Then, the Phrase Recorder acts much like the looper pedals popular with many of today's musicians. It records shorter phrases of music or rhythm (usually a measure or two in length), then repeats them continuously as the player keeps making music. With the Phrase Recorder, very modern-sounding riffs and grooves can be created very quickly.
If you get lost in all these features, the Portable Grand button stops all accompaniment and song functions and returns the PSR-E273 to being "just a piano" at any time.
Rounding out the PSR-E273 are crystal-clear built-in speakers, a metronome, a headphone jack for quiet practice, and an 1/8-inch stereo mini input for routing a phone, iPod, or other device through the PSR's speakers and playing along with favorite recordings. A music rest is also included.
All great stuff so why do I think the PSR-E273 is not the "Ultimate Beginners Arranger Keyboard"? Well ironically Yamaha themselves have a better option in their existing PSR-E363.
Why do I say that? For me one of the main features of a keyboard, especially one aimed at beginners is velocity sensing, sometimes called touch response. This is a feature that lets you play expressively when using the acoustic piano sounds…and many others for that matter but it is most important for pianos. It simply means that the harder you hit a key the louder the volume of the note that is sounded. Conversely the softer you hit the key the quieter the note. With no velocity sensing the keys simply act as switches. The notes are either on or off with no nuances in between.
The Yamaha PSR-E363 does have velocity sensing. Not only that but it also has far more voices, styles and the clincher, it has a midi/audio interface built in. You can connect it to your computer and take advantage of a whole world of music software that is not available to the PSR-E273. For $190 I know which one I would choose.
Pricing and Availability
The Yamaha PSR-E273 (MSRP $199.00) will ship to retailers in April 2020. For more information, visit the Yamaha Booth at the 2020 NAMM Show in the Anaheim Marriott Hotel, Marquis Ballroom, January 16-19, 2020, or https://yamaha.io/PSRE273
Amazon and the Amazon logo are trademarks of Amazon.com, Inc, or its affiliates.
Please follow and like us:
You may also like...