Yamaha PSS-A50. The Best Things Really Do Come In Small Packages!
This website is supported through the Amazon Associate program as well as other affiliate ads. I earn a small commission from qualifying purchases made through links on the site.
I have been seriously considering buying one of these little Yamaha PSS-A50's for a while now. Mainly because of the keybed, which according to those who have tried it seems to have come directly from the rather marvelous Yamaha reface series of mini keyboards. I loved the keys on the reface CP so being able to get hold of that same quality in a package that costs less than $100 is definitely a winner for me.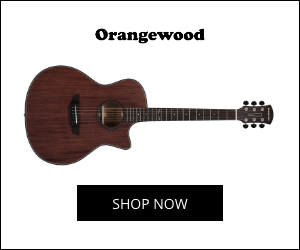 Yamaha Musicians reviewer Shelly Anderson has been testing the PSS-A50 over the last week or so and here are her thoughts on what this little wonder can do:
Yamaha have introduced a unique scaled-down keyboard with some real surprises. The PSS-A50. In the spirit of the prestigious Yamaha Reface keyboard, with its 37 high-quality mini keys, this one was a real pleasure to explore and play with. It is arpeggiator focused so a little different from an arranger keyboard, but definitely a genuine canvas for arranging songs with a different twist. It has what Yamaha call a "motion effects" option, which opens up a different world of music and that makes it unique from a typical portable arranging keyboard. For an instrument at such an affordable price, it allows for quite a sophisticated form of expression.
I had been sorting through a LOT of mini keyboards…listening to them and finding out what they did. My need was for something so small that I could pack it with me everywhere. There were some within the low price point I could afford, but I would have had to compromise on sound. The onboard sounds on the PSS-A50 are quite decent, not toy-like.. (They didn't make me wince like some I listened to).
When it came in the mail, I was very excited to try it out. The attractive box with red, black and white graphics made it look quite "gifty" if one wanted to give it as a present. It came with an owner's Manual, USB cable, and online Member Product Registration
The PSS-A50 is a compact 20″ (50.8cm) long, 2 1/8″ (55.37cm) thick, and the key bed with button panel is about 8″ (20.32cm) wide. It weighs 2 lbs, 7 oz. (1.22kg). It is as light as a feather and you can easily stuff it into a backpack. I watch my grandchildren all day and don't come home until 8:00-8:30 at night. I am just learning keyboard and as a result was getting zero practice time in. I did try to bring a 61 key model in a gig bag.. but suddenly I had extra little hands that wanted to "help" me play.
The size of the Yamaha PSS-A50 makes it a "personal" keyboard in every sense of the word. Really perfect for kids, high school or college age, to pack around. I'm taking mine camping too. It fits comfortably on your lap. To accommodate the diminutive size, there is just a single speaker.
My two regular-sized 61 key models are very nice, but I have to say, I'm playing this small one much more. I can grab it, put it on my lap, and play. I have only small snippets of time in my day, so it's perfect for me. It's so small you could even put some headphones on and play it on an airplane or take it along with you on business trips.
The casing is matte black but the button panel is glossy black and the keys are glossy white. The key bed is nice, not sproing-y like most in that price range. They are the same quality as the high-end Yamaha Reface. The buttons on the panel are minimalistic. I don't like so many choices when my needs don't require a host of things for the way I want to use it. But it will do a lot, especially if you want to go midi.
There is a bright LED display with red numbers and letters for all functions. You can find each arpeggio style by using two keypads, plus and minus, to scroll through. The instrument sounds have their own designated arpeggio. There are a lot of styles for each instrument sound, all best suited for each instrument arpeggio. You can't use an arpeggio outside of it's designated instrument, but there are so many for each one. I can't speak for others, but I didn't feel confined.
You can customize settings like transpose and tuning, touch response, among other things. This keyboard doesn't layer, but there are 40 very usable, very nice voices and 2 drum kits. Some of the voices are quieter than others, so transitioning from one sound to the next required a little familiarity with instrument volumes. For instance an acoustic guitar. The 1st guitar sound reminded me of a classical guitar, with nylon strings. It is a quieter instrument than a grand piano. Some of the sounds are rich and full and some of them suit the nature of the instrument and how it would sound in a real setting. That is something to keep in mind when arranging; a difference in instrument volume.
I would have liked a piano-strings layer. The first two bass sounds and one or two others needed to be a little louder on the low end of the keys, but I was impressed, overall, by the PSS-A50 onboard voices. Midi, of course, would offer a host of other sounds. I won't use all of them for my style, but they are quite enjoyable and I appreciate the nice sustain, very natural, with not a bunch of overlap from one note to the next. It didn't accommodate a sustain pedal but I didn't miss it.
In gathering information before I received my keyboard, I found this complete and comprehensive review on the PSS-A50 that you can see in the video below. In fact, it was one of the reasons I became interested in this particular model. It is so detailed and covers far more than the owners manual—from the beginning, to some really creative applications of the motion effects and recording possibilities. Believe me, it will inspire you.
A manual can show you how to operate the buttons …and the included one does a good job …but a musician can show you the fun stuff; how the keyboard's functionality can be maximized. So thank you, YouTube reviewer, Keen On Keys!I will save this to my hard drive until navigating this little joy will be second nature. 10 minutes into the video he covers the onboard motion effects, but watch the rest and you will find out how a one-track recorder can have three layers going at once, including drums. With portamento and some of the other effects, it was really impressive and surprising to find out what this little keyboard will do.
There are also online manuals:
PSS-A50 Owner's Manual
PSS-A50 MIDI Reference
Midi will open even more musical and recording possibilities.
Here's a little something else to watch, 6 mini-videos on the Yamaha website that showcase the motion effects on the PSS-A50.
https://usa.yamaha.com/products/musical_instruments/keyboards/portable_keyboards/pss-a50/audio_video.html
This is PSS-A50 Spec:
37 high quality mini keys
Touch response: soft, medium, hard, fixed
Polyphony: 32
Number of voices: 40 + 2 drum kits
Panel sustain
Arpeggio: 138 types
Motion effects: 34 types
Recording: MIDI data, Number of Phrases: 1 (Approx. 700 notes; fewer when recording using effects such as Motion Effect)
Controls:
Tempo range: 11 – 280, Tap Tempo (32–280)
Metronome
Octave button: -04 to +4
Transpose: -12 to 0, 0- to =12
Tuning: 427.0 – 440.0 – 453.0 Hz (Approx. 0.2 increments)
Connectivity:
Headphones: Stereo mini-jack (PHONES/OUTPUT)
USB to Host: Yes (MIDI, USB micro B)
Miscellaneous:
Amplifiers: 1.4 W
Speakers: 8 cm x 1
Power consumption: 1.5 W
Power Supply: USB power adaptor 5 V/500 mA (Sold separately)
Batteries: Four "AA" size alkaline (LR6), manganese (R6) or Ni-MH rechargeable (HR6) batteries
I like this little keyboard so much that I want to give one to my son for Christmas. (Not giving him mine…
 ).
I know he probably wouldn't sit down to a larger keyboard at this point, but he saw me looking at this one on YouTube and said, "That's so cool!"
Cool is good when you're trying to come up with a gift for someone who's hard to buy for. Who knows, he might get interested enough to try a larger keyboard later on.
Amazon and the Amazon logo are trademarks of Amazon.com, Inc, or its affiliates.
Please follow and like us:
You may also like...