Yamaha RIVAGE PM10 Plays Leading Role In Vatican Sainthood Ceremony
This website is supported through the Amazon Associate program as well as other affiliate ads. I earn a small commission from qualifying purchases made through links on the site.
In mid-October, Pope Francis led a ceremony in St Peter's Square, Vatican City, to elevate seven people to sainthood. Held in front of a 60,000-stong crowd, including many heads of state, the Vatican's installed Yamaha RIVAGE PM10 system mixed both the live and broadcast sound.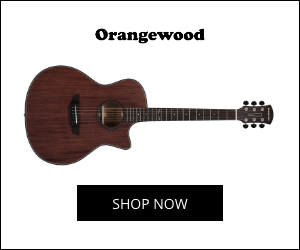 The Vatican is a long-term owner and user of Yamaha digital mixing consoles. It also has a large Dante network, installed by Vatican and Yamaha engineers, which connects St. Peter's Basilica and St. Peter's Square with the Benediction Hall. It is soon to be expanded to cover the Apostolic Palace, Holy See Press Room and further spaces.
For this event, the RIVAGE PM10 was located in a temporary control room in the Benediction Hall. Mr. Massimiliano D'Angelo mixed channels 1-72 for the live St. Peter's Square sound, sent via Dante and a Rio3224-D I/O unit, then AES/EBU format over a Stage Tec matrix to the amplifiers and fixed speaker clusters in the square. At the same time, Mr. Alvaro D'Amico mixed channels 73-144 for the international broadcast feed.
"Previously, the live mix for events in St Peter's Square was done on a Yamaha CL3 console, with broadcast mixes on a Yamaha M7CL-32. However, recent events highlighted that the Vatican needed a mixing system which can handle more than 64 channels of Dante and be operated by two engineers at the same time, independently of each other. RIVAGE PM10 delivers those benefits and many more, but the familiarity of Yamaha's Centralogic user interface meant that it would immediately be familiar to the sound engineers," says Wouter 'Tony' Verkuijl of Yamaha, who co-designed the Vatican's Yamaha and Dante audio infrastructure.
"The most difficult part of the audio mix at these events is always the Sistine Chapel choir. But, having mixed it on the CL3 for several years, the sound engineers didn't have any problem with the RIVAGE PM10," Tony continues. "In fact the only difference was that they had several comments from people saying that this time it sounded better!"
A one-day training session was all that was needed for Yamaha's Alessandro Arturi to bring six members of the Vatican's audio team – including Mr. D'Angelo and Mr. D'Amico, the mix engineers for the canonisation ceremony – up to speed with the RIVAGE PM10 system. Meanwhile, Tony showed the system to Mr Francesco Masci, the General Manager of Technology of Vatican's Dicastery for Communications, Mr. Roberto Bellino, head ceremonies at the Dicastery for Communications, three of the Dicastery's network specialists and a representative of the Governorate of the Vatican State.
"Of course the philosophy of RIVAGE is both an evolution and expansion of the Yamaha digital mixing platform, on which these people have worked for more than a decade," says Tony. "For them, the main difference is that it is bigger and better, and with the higher channel count there is correspondingly more patching. Thanks to both Yamaha's clear update philosophy and the vast experience of the Vatican's technical team, they mastered RIVAGE PM10 very quickly."
Yamaha's Marco Giovanetti was available to help at the canonisation ceremony, but mix engineers were in complete control of the system. "It all went well, without any problems – all Marco had to do was to drink good Italian espresso!" smiles Tony.
Roberto Bellino has worked closely with Yamaha for over 12 years on Vatican audio projects. He was very happy with how the system performed at the canonisation ceremony.
"Our audio team did an excellent job and we are very happy with the RIVAGE PM10 system. I had very positive responses from a number of key people who didn't know that we had changed our mixing system," he says. "I have an excellent working relationship with Tony and look forward to developing the Yamaha audio infrastructure at the Vatican further."
Amazon and the Amazon logo are trademarks of Amazon.com, Inc, or its affiliates.
Please follow and like us:
You may also like...