Yamaha SHS-300 Sonogenic – The keyboard for non keyboard players!
This website is supported through the Amazon Associate program as well as other affiliate ads. I earn a small commission from qualifying purchases made through links on the site.
Ever wanted to learn to play the keyboard but thought you couldn't possibly do that? Well now you can thanks to Yamaha's Sonogenic range of keytars.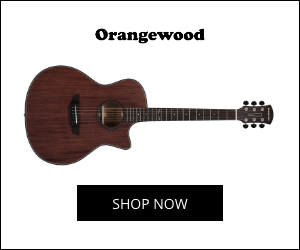 Yamaha Musicians reviewer Shelly Anderson takes a look at the new Yamaha SHS-300 Sonogenic and finds out whether this truly is the keyboard for non keyboard players.
Yamaha has come up with a great idea for those who have always wanted to interact with an instrument, but have never learned to play and it's called the Sonogenic. Specifically the SHS-300 and more advanced SHS-500. I have the SHS-300 but much of my review applies to both.
One of the major selling points of the Sonogenic range is that you don't have to know proper scales and chords or worry about hitting the wrong notes. With the JAM Function and the free Chord Tracker app, you can get the feel of an instrument in your hands and play along with different musical styles without any musical experience whatsoever. The Chord Tracker is a free app that is compatible with iOS and Android devices and can analyze chord data, so that no matter which keys you press, the chords will match. Via a USB or wireless Bluetooth connection, Chord Tracker remaps the keys on the Sonogenic's keyboard as a song plays, so the keys are always in harmony with the chords. Note, I did need to buy a USB A to Micro USB B Adapter to connect the SHS-300 to my smartphone as Yamaha don't supply one in the box.
The nice thing about the Sonogenic SHS-300 Keytar is that if you are new to making your own music, you can grow into it.
Read the full review on our forum here.
Amazon and the Amazon logo are trademarks of Amazon.com, Inc, or its affiliates.
Please follow and like us:
You may also like...