Yamaha Supports 50th Anniversary Of New Orleans Jazz & Heritage Festival
This website is supported through the Amazon Associate program as well as other affiliate ads. I earn a small commission from qualifying purchases made through links on the site.
The New Orleans Jazz & Heritage Festival (NOJHF) recently marked its 50th consecutive year as a premier music event in Louisiana, with Yamaha Corporation of America (YCA) serving as the official drum sponsor for more than 34 years. For two four-day weekends from April 25 to May 5, hundreds of thousands of people attended events and concert performances on the Fair Grounds Race Course, just minutes from the historic French Quarter. Musicians at the festival played on the Yamaha Recording Custom, Tour Custom Maple, Live Custom, Absolute Hybrid Maple, Club Custom, Stage Custom Birch and Rydeen drum sets.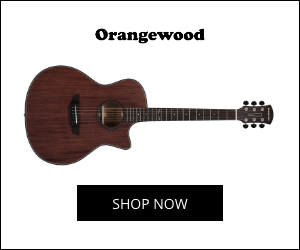 "We are honoured that the Festival has continued this relationship with us for more than 30 years, especially now as they observe this milestone anniversary," said David Jewell, partnerships and alliances manager, Yamaha Corporation of America. "The quality and versatility of our handcrafted drum sets allow artists of various genres to easily adapt in large productions like this."
Over the course of eight days, the festival showcased the indigenous music, culture and cuisine of New Orleans and Louisiana, and featured blues, jazz, Cajun, zydeco, Afro-Caribbean, Latin, R&B, gospel, rock, folk, rap, country and bluegrass music.
"The New Orleans Jazz & Heritage Festival is celebrating 50 years of New Orleans culture and music with more than 600 different bands on 14 stages," says Reginald Toussaint, executive director, Stage Production. "Yamaha Drums has partnered with Jazz Fest for over 30 of those years, not only to help maximize the overall sound quality of each band but also to make the best drums available for our artists to experience. We are grateful for their continued support."
Several Yamaha Artists performed this year, including Carter Beauford (Dave Matthews Band), Gerry Brown (Diana Ross), Teddy Campbell (Boz Scaggs), Doug Belote (Fareed Haque) and Oscar Seaton (Terence Blanchard).
The New Orleans Jazz & Heritage Festival and Foundation, Inc. is the nonprofit organisation that owns and presents this annual festival. Proceeds are channeled into year-round programs to support the music and culture of New Orleans and Louisiana.
To find out more about the New Orleans Jazz & Heritage Festival, visit www.nojazzfest.com
Additional information about Yamaha Corporation of America is available at https://yamaha.io/2qVYXVK
For more discussion about Yamaha Drums and other Yamaha instruments why not drop by the forum? We would love to see you there!
Amazon and the Amazon logo are trademarks of Amazon.com, Inc, or its affiliates.
Please follow and like us:
You may also like...