Yamaha to Exhibit More Than 50 New Products At NAMM 2019
This website is supported through the Amazon Associate program as well as other affiliate ads. I earn a small commission from qualifying purchases made through links on the site.
Yamaha will showcase more than 50 new products and sponsor three headline concert events, including the premier event of the weekend, at the 2019 NAMM Show, to be held January 24-27 in Anaheim, California, USA.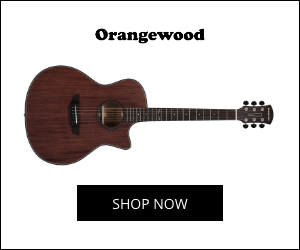 Yamaha will once again establish its presence in more than 34,000 square feet of exhibition space in and around the Marquis Ballroom at the Anaheim Marriott Hotel, located adjacent to the Anaheim Convention Center, to unveil new products and showcase their many instrument and gear lines. Yamaha will stream product news, interviews and highlights at http://www.yamaha.com/namm for music fans worldwide. Performance spaces for sponsored concert events will be powered by the company's award-winning commercial audio gear, including RIVAGE Digital Mixing Systems, NEXO line array speakers and DZR powered loudspeakers.
Yamaha Keyboards will unveil new additions to product lines from personal keyboards to hybrid pianos, as well as debut an entirely new product category. The Pro Music division will be launching fresh takes on hybrid guitars with cutting-edge technology, plus brand new acoustic and electronic drums along with streamlined and customizable drum hardware. The Band & Orchestral division will also be presenting an array of new wind instruments and accessories.
Yamaha Pro Audio will have a full range of new Steinberg software and hardware offerings on display in its space directly adjacent to the main Marquis Ballroom booth. Line 6 and Ampeg will be presenting their products at the Grand Ballroom located adjacent to the Yamaha main booth.
Yamaha will also host three major concerts during the weekend, presenting as the banner event the "Yamaha All-Star Concert on the Grand 2019," a multi-artist, multimedia showstopper for all attendees on the NAMM Yamaha Grand Plaza Stage beginning at 6 p.m. on Friday, January 25. The company will also be sponsoring the "Junior Original Concert" Thursday, January 24 at 1 p.m., featuring three young pianists ranging in age from 10 to 14 and chosen from Yamaha Music Schools across the country. Opening that same evening at 7 p.m. will be the "Yamaha Night of Worship" event, emceed by Worship Musician magazine and headlined by Grammy-winning Christian musicians Matt Redman and Ellis Hall.
"Yamaha is ready to make a big splash at the NAMM Show this year for the tens of thousands of enthusiasts and experts expected to attend, and we are excited to be right in the middle of the creative energy that comes with it all," said Tom Sumner, president, Yamaha Corporation of America. "From our launch of more than 50 innovative products to our series of musical events culminating in the All-Star Concert on the Grand, Yamaha will make sure this NAMM experience is a thrilling and enduring one for everyone involved."
To help media guests cover the booth, Yamaha will host a Blogger Lounge across from the main display, allowing the media and other content creators a convenient place to report on Yamaha and other NAMM show events.
For more information, please visit the Yamaha booth at the 2019 NAMM Show in the Anaheim Marriott Hotel, Marquis Ballroom, January 24-27, 2019, or visit our forum at https://yamahamusicians.com/forum
Amazon and the Amazon logo are trademarks of Amazon.com, Inc, or its affiliates.
Please follow and like us:
You may also like...