Yamaha TransAcoustic: The Acoustic Guitar (R)evolution…Video Reactions
This website is supported through the Amazon Associate program as well as other affiliate ads. I earn a small commission from qualifying purchases made through links on the site.
Playing guitar in a great sounding room is the most inspiring, engaging playing experience imaginable – far more enjoyable than in a dry-sounding room like a lounge, office or den. Yamaha's TransAcoustic Guitar recreates the incredible experience of playing in a rich, live room without needing any external amplification or effects – just the guitar itself. Whether you're practicing, writing, recording or just playing for fun, the TransAcoustic Guitar will make you play better, longer and with more creativity. Once you've experienced it, you'll never want to play another acoustic guitar again.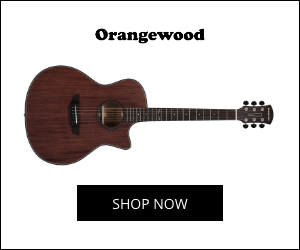 The TransAcoustic guitar offers a completely revolutionary new acoustic guitar concept.
Here we presented one to a group of industry experts; guitarists, producers, guitar makers & luthier. Here are their reactions…..
Play. Listen.. Be inspired!
For more info visit Yamaha Europe
[AdSense-A]
Amazon and the Amazon logo are trademarks of Amazon.com, Inc, or its affiliates.
Please follow and like us:
You may also like...