Yamaha Wins Big at NAMM "Believe in Music Week"
This website is supported through the Amazon Associate program as well as other affiliate ads. I earn a small commission from qualifying purchases made through links on the site.
Yamaha was honored with nine awards at this year's NAMM "Believe in Music Week," a new virtual event that featured industry networking, educational enrichment, and entertainment from January 18-22, 2021.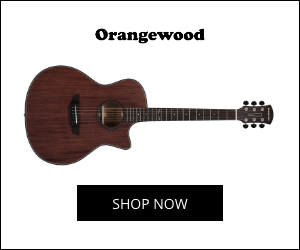 The Yamaha YDS-150 Digital Saxophone was selected as one of only six "Best in Show" award honorees by a panel of industry experts. The award ceremony was held on the event's online platform on January 25 and was moderated by Frank Alkyer, publisher of Music Inc. and UpBeat Daily magazines.
Also recognized during the ceremony was the company's SS-3H Advanced Lightweight Hardware Concert Snare Drum Stand, which took honors in the "Gotta Stock It" category. The SS-3H reduces the typical snare drums stand weight by over 50 percent without sacrificing stability or height adjustment range. It is perfect for schools or individuals with snare drums, drum pads, and auxiliary percussion on the go.
In addition, Yamaha received two honors in the "Companies to Watch" category—for the company overall and for Yamaha Electronic Drums.
These awards bestowed upon Yamaha collectively represent the most one company has received since the inception of Best in Show in 2005.
The NAMM TEC Awards recognized AMPEG—a Yamaha company—in the "Musical Instrument Amplification & Effects" category for the AMPEG Heritage 50th Anniversary SVT, which distills the legendary amp's most celebrated circuits into a single stage-ready head with a host of must-have modern technology and elegant vintage aesthetics.
Music Inc. also recognized Yamaha with a "Supplier Excellence" award, while MMR magazine presented the company with its Dealers' Choice award for "Band & Orchestra Line of the Year." Finally, Music & Sound Retailer presented Yamaha with two Music & Sound Awards: one for the YDS-150 Digital Saxophone earning "Best Band and Orchestra Product of 2020" recognition, and one for Frank J. Gutwein who earned the "2020 Rep of the Year" distinction.
For more information about Yamaha, visit https://yamaha.io/2shekbO
Whilst you are here, why not drop by our forum, or if you prefer to join the Facebook group we would love to see you there!
Amazon and the Amazon logo are trademarks of Amazon.com, Inc, or its affiliates.
Please follow and like us:
You may also like...