Yamaha's More Interactive Approach For Audio Professionals
This website is supported through the Amazon Associate program as well as other affiliate ads. I earn a small commission from qualifying purchases made through links on the site.
Mid-May sees the start of a brand new series of webinars from Yamaha, aimed at professional audio engineers, systems integrators and venue technicians. Taking a fresh and engaging new approach, each webinar will run twice to ensure that as many participants as possible from across Europe, the Americas, Russia, Africa and the Middle East can take part.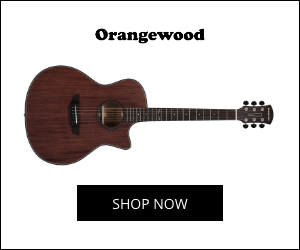 For many years Yamaha has been renowned for its training, helping tens of thousands of users in more than 50 countries worldwide to deliver the best audio experience to audiences. The new webinars form part of Yamaha's new Audioversity training initiative, which ushers in an even more deeply involved era of education and training that will lead to increased satisfaction and confidence for customers, as well as trying to deliver a brighter future for the pro audio industry as a whole.
Hosted by Yamaha product specialists Andy Cooper and Karl Christmas – who are familiar faces to audio professionals across the globe – the new webinar series begins on Wednesday 15th May, with a session focusing on system design using CL and QL series digital mixing consoles.
The series will continue at approximately monthly intervals and cover a wide range of pro-level topics aimed at the live production, hospitality, house of worship, corporate installation and broadcast markets.
Each webinar will take place at 10am and again at 5pm UK time*. For those who are unable to participate, they will be archived for later viewing.
"With these Audioversity webinars we have taken a new look at what we offer," says Atsushi Kitagawa, General Manager at Yamaha R&D Professional Audio (UK). "We are making them more interactive, with Q&A sessions, as well as adding interviews and other useful content.
"We want to engage with as many audio professionals around the world as possible and give our webinars much more of a face-to-face training feel. I believe that they will make a very positive difference throughout the professional sound market."
Participants will need to register in advance for each webinar. For the 10am (UK time) session on 15th May please register here. For the 5pm (UK time) session on the same day please register here.
* UTC (or UTC+1 during periods of Daylight Saving Time). Please check the registration web site and your local time zone to confirm the start time in your location.
Amazon and the Amazon logo are trademarks of Amazon.com, Inc, or its affiliates.
Please follow and like us:
You may also like...